The following is an article written by Tammy Frost, Divisional Sales Manager for A-Lert Building Systems, for publication in Self-Storage News magazine.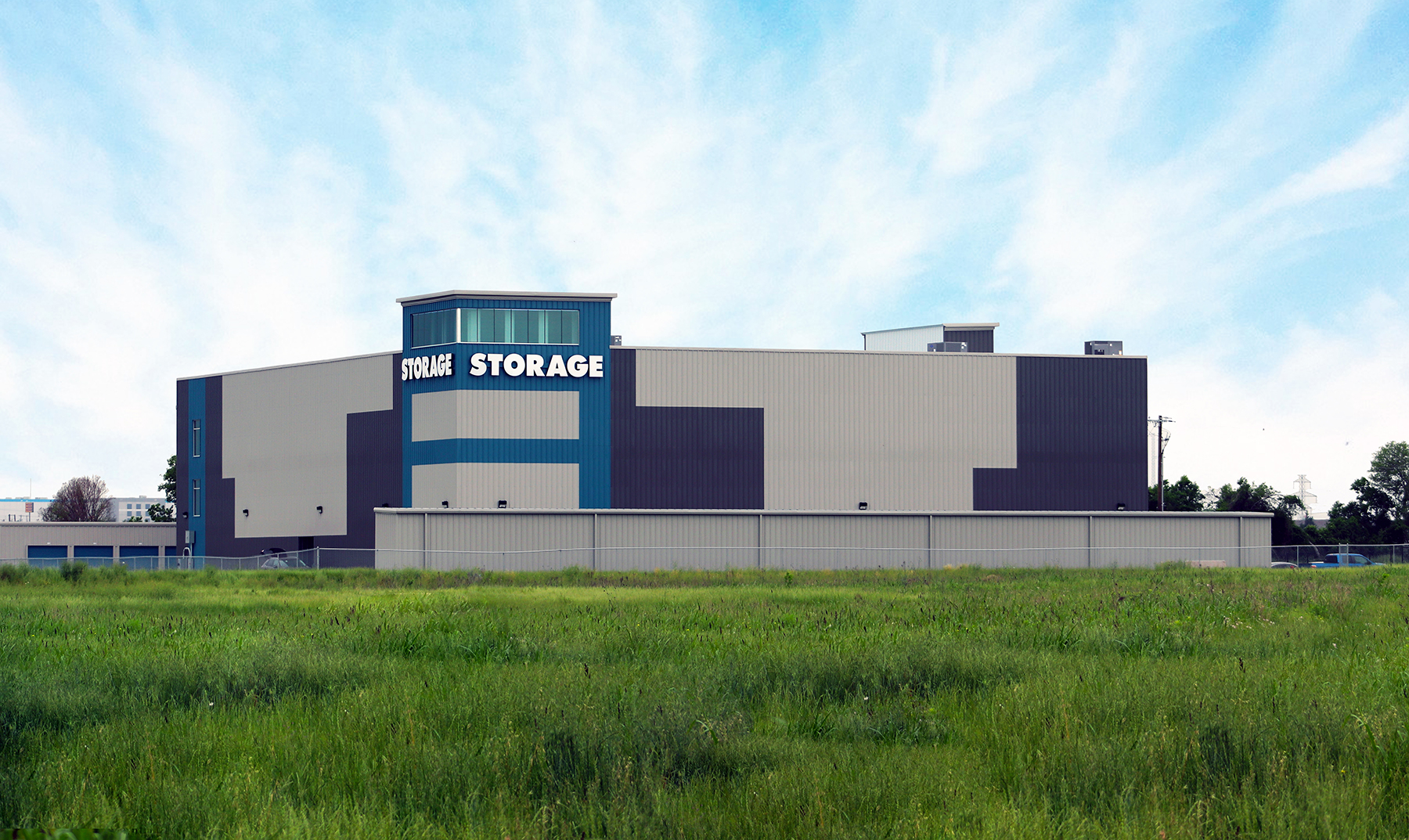 Times are good for the self-storage industry, especially in the state of Texas. While new storage construction is still going strong in many areas of the state, expansions to existing facilities and some conversion projects represent a good portion of the growth in the industry. Both often offer storage owners an opportunity to break even on their investment in what is often far less time than new construction, making them attractive options. Expansions also provide an opportunity to enhance your offerings and add new unit types and sizes to the mix to help attract more customers. Here are a few things to consider when planning an expansion or conversion project that will help the process go smoothly.
EXPANSIONS ARE EASIER TO FINANCE
George McCanse with Providence Investments offers, "Expansions are easy to finance. Banks will often lend 100% of cost because your current property has proven, steady income. Also, in Texas, there is more money available for real estate than requests from borrowers. Don't hesitate to shop lenders to obtain the best loan for you." If you have the space, you might consider expanding rather than attempting to get a loan to purchase an existing facility or build from the ground up.
WHAT ABOUT CONVERSIONS?
Self-storage conversions are becoming increasingly popular. As hundreds of retail stores across the state are emptied and stand vacant, developers are acquiring them at auction and are converting them to self-storage in prime areas with great visibility. One advantage to conversions is developers are far less likely to experience zoning issues and most cities would much rather see a building occupied with self-storage rather than have it remain unused. However, this is not always the case. Check to ensure the zoning for the building allows for self-storage use.
One thing to remember is an existing structure like a big-box store (Walmart, Sam's, Costco, etc.) was not originally designed for self-storage, so you will need to look at the length a customer would have to walk from load-in areas to their units, the placement of load-bearing support columns inside the building and where they will fall in your design.
"Today's environment is ideal for expansions and conversions. Now is the time to do it. Just be sure to have patience with the process as the availability of manpower and production times are being affected by several variables right now," says Jay Maxwell of AAA Self Storage.
DO YOUR HOMEWORK
If you are considering purchasing an existing facility and expanding it or purchasing an existing building and converting it to self-storage, you will want to consult with a feasibility specialist to receive a professional opinion on the demand in your market and to find out which storage types and unit sizes will yield the best ROI (return on investment) in that specific location. If you own a storage facility and intend to expand, knowing what to do could be far simpler. "Listen to your clientele and what they're asking for. They'll tell you what you need to add," says Dean Ballard of Ballard Contracting and A-Lert Building Systems.
When planning an expansion, take a good look at your property to determine how to best utilize the space. An architect or builder should be able to determine what will and will not work during your expansion project. Maxwell says, "When planning an expansion and how to best utilize the space you have left, plan for the future. For instance, if you think you may want an onsite apartment or office space, set aside some space for that."
COMMUNICATION IS KEY
Effective communication between owners and all involved in the design, production, and construction of a project is paramount. If you have ideas about how things should look, be sure to convey those clearly. Share your expectations upfront for a smoother process throughout design and construction.
There are options when it comes to the details of metal buildings and not all manufacturers or erectors do the same things. If you are new to the industry, it would be wise to do a little research to find out exactly what you want and whether upgraded options are worth the additional costs associated. You will likely find that there is a myriad of opinions on this subject and one answer does not fit all.
PUTTING THE CART BEFORE THE HORSE
Owners often rush to get their projects built to cut down on the amount of interest they pay on financing and to produce new revenue as quickly as possible. Cutting corners and rushing may speed up the process but could also result in a delayed opening date and additional expenses to correct issues that could have been prevented with a little more time and attention. Below are some real-life examples of what can happen when you rush a project.
Pouring concrete foundations for buildings before receiving a foundation plan from the building designer. This often results in issues such as the need to drill holes and epoxy anchor bolts in, the exterior wall sheeting lugs having to be saw-cut around the edge of the slab or lugs that are poured with incorrect dimensions.
Pressing forward before you receive building permits. Remember, the entity that governs your location, whether it is the city or county, could review your plans and come back with changes that are mandatory for receiving permits. It is wise to give the process the necessary time to run its course and hold off on the production of materials until the design is completely finalized. This is another way to avoid unnecessary additional expenses.
Read your building plans carefully. When you receive drawings from your architect, engineer or building company, read over them very carefully. It is a tedious and time-consuming task, but worth every minute to ensure that your vision and the vision of your design team is the same. If you are not well-versed in reading plans, ask your architect or engineer to review them with you to help you understand what you are looking at. Again, not all buildings are the same, so it is good to look over the details to be sure you are happy with what is being proposed before approving any drawings. Be sure to verify your material colors with actual metal color chips when matching existing buildings to ensure that you will have a near perfect color match—you want to be happy with the results.
Pay attention to the details. Be sure that what you are getting is truly what you need. For example, light-duty asphalt drives may be less expensive initially, but if heavy moving trucks drive over them regularly, they will fail. This is another case when it makes good sense to spend a little more on the front end to avoid costly repairs and hassles later.
Be careful about attempting to save money upfront, because it can ultimately lead to lost time and money later. And bear in mind that there is no substitute for actual experience.
KNOW YOUR LIMITS
Another way some owners attempt to save money is by doing part of the work themselves. This could mean doing their own market study, designing their own layout, acting as their own general contractor, or hiring someone local to erect their building. This can be a practical way to save money, but only if everyone involved has ample experience in building self-storage. However, if those involved are inexperienced in self-storage or have construction experience in other fields that may not directly translate to building self-storage, it could create additional expenses and slow down the project. This applies to your design team also. Be careful about attempting to save money upfront, because it can ultimately lead to lost time and money later. And bear in mind that there is no substitute for actual experience.
VALUE ENGINEERING
Some self-storage owners and developers offer a retail storefront and a multitude of attractive amenities, while others feel that storage customers are looking for security, cleanliness, and convenience over high-end aesthetics. Either of these scenarios may be correct depending on location and demand. One thing that we all tend