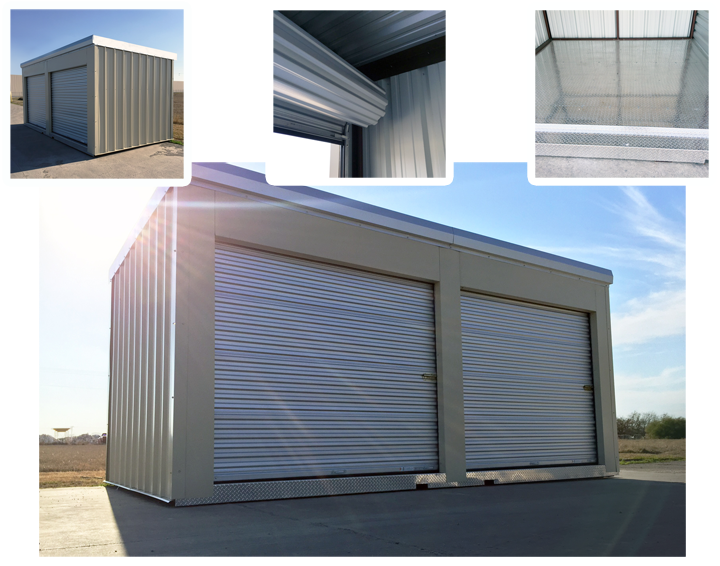 A-Lert X-tra Storage HD© storage units are the perfect solution when durable storage is required. Constructed on your site from all metal components, including 16 gauge diamond plate flooring and all steel trim, our moveable storage units are built to last and are a clear choice.
10' x 15′ and 10' x 20' floor plans are available with multiple configuration options
Your choice of roll-up doors, walk-through doors, and windows
Does not require a concrete foundation
Available in a variety of colors and trim options
Durable, convenient, and attractive, these versatile mini storage building units can be built to stand alone or can be installed side-by-side to create larger units.  They are not considered to be permanent structures by many local governments and often allow owners to bypass the hassles of permitting. They can also turn previously unusable or underutilized land into profitable rental space.
Call 1-800-210-5375 or contact us today for more information about X-tra Storage HD©storage units manufactured by A-Lert Building Systems.